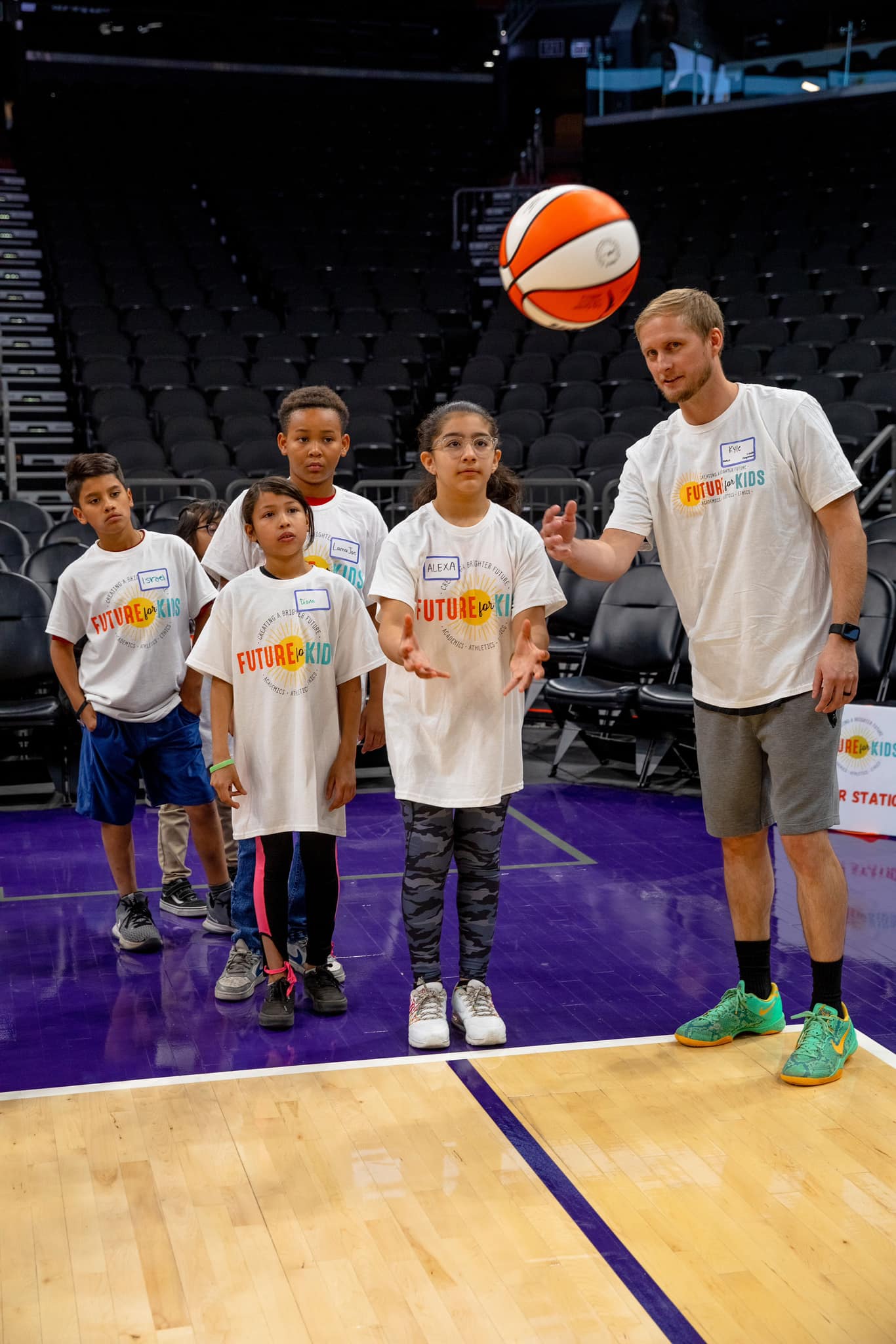 Future for KIDS prides itself on our commitment to creating brighter futures for youth who face adversity.
Programming is designed to be supportive of elementary and middle school-aged youth who live in low-income communities in Maricopa County and who may have experienced Adverse Childhood Experiences (ACE's). ACE's consist of emotional or physical trauma that takes place before the age of 18 including all forms of abuse, neglect, or household dysfunction.
Mentorship, and providing youth with stable and nurturing relationships are proven approaches to reduce the risks associated with ACE's (Phoenix Children's Hospital).
Future for KIDS out-of-school time programs inspire youth (ages 8-14) through three core pillars: Academics, Athletics, and Ethics with a strong focus on Social-Emotional Learning skills. 
The program curriculum is intentionally designed for youth to develop socially and emotionally, learn coping mechanisms, and self-regulation.
Mentors model healthy interactions and encourage cooperation and exploration of feelings and motivations. Through this program, youth develop self-confidence and explore self-expression. They also engage in hands-on learning and problem-solving, which promotes participants to move ahead and excel in all areas of education.
Youth served by Future for KIDS may have experienced ACE's. Arizona has one of the highest rates of toxic stress among youth (15% compared to the national average of 11%) (2014 Child Trends). Research suggests that experiencing ACE's increases one's risk for poor mental and physical health along with being less successful in school and work throughout one's life.
Out-of-school time enrichment program, offered 2 hours, once a
week, at locations across the valley for youth in grades K-8.
Week long fitness and educational program offered at one location
during the summer.
Professional Development Seminars for volunteers and community
members working with youth. AZCase Certified training hours!
Free classes for parents covering a variety of tips and strategies on
encouragement and positivity
Large-scale fitness camps offered three times a year to youth ages 8-12 in the community