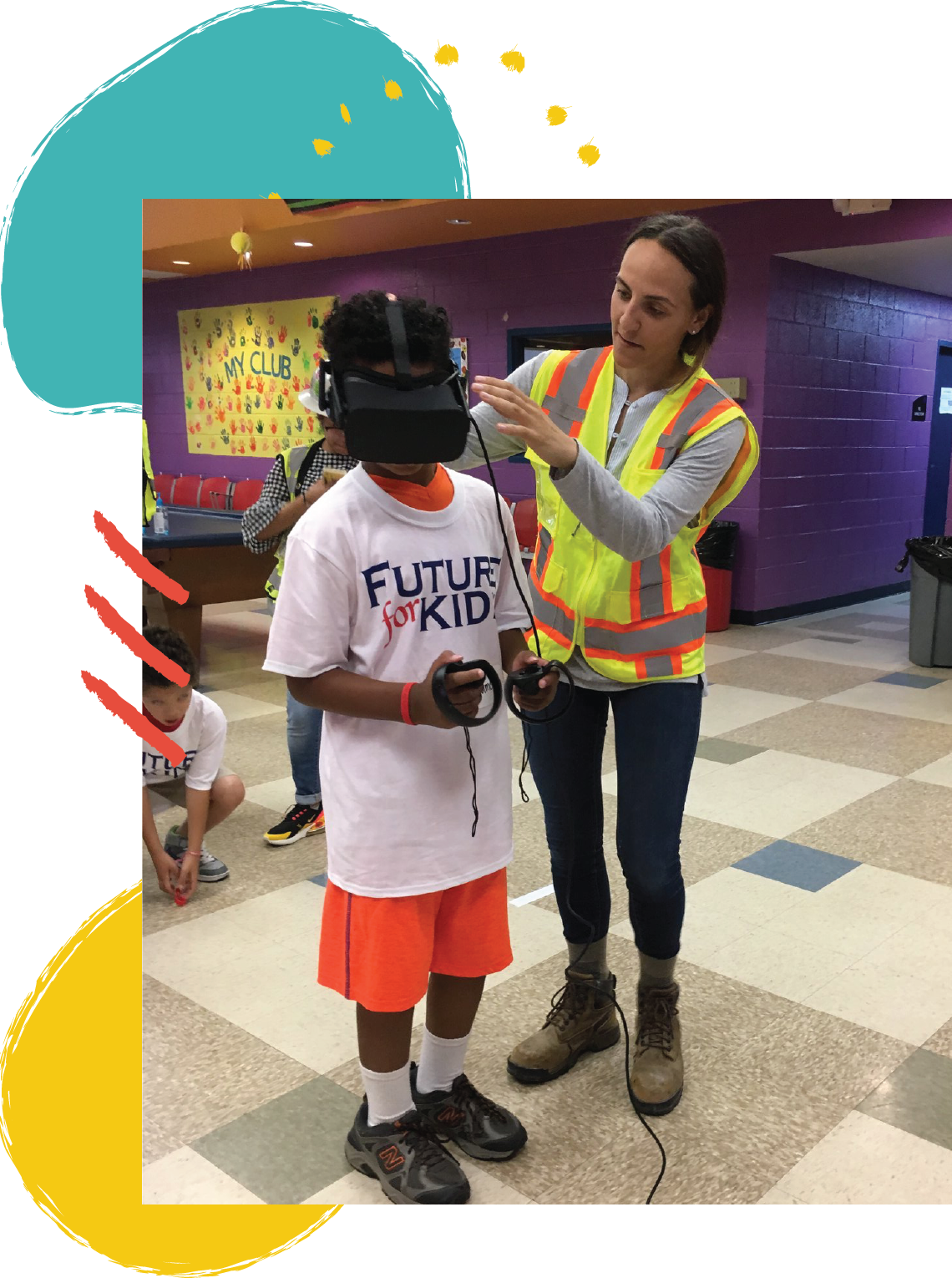 DOWNLOAD PRINTABLE PDF INFO
corporate + Group Volunteering
Get your company involved with Future for KIDS! Studies have shown employer-supported volunteering increases positive attitudes, productivity, and job satisfaction. Bond with your co-workers while helping out a great cause! Check out some of the ways you can get involved!
Sports + Fitness Camp Volunteers
As Sports & Fitness Camp volunteers, we will use your team's skills to help with sports demonstrations, registration, t-shirt distribution, set up, clean up, and interacting with the kids to ensure they are having the best experience possible.
Informative & Interactive Presentations
What can you and your company teach the youth of today? Are you an artist, storyteller, STEAM expert, financial wizard, health coach, etc? We'd love for you to teach what you know!
Does your group want to help enrich the lives of our youth by promoting healthy living? Let's get together and let's move!
Does your company want to donate program supplies? We happily accept contributions. Ideas: educational games, legos, healthy snacks, etc.